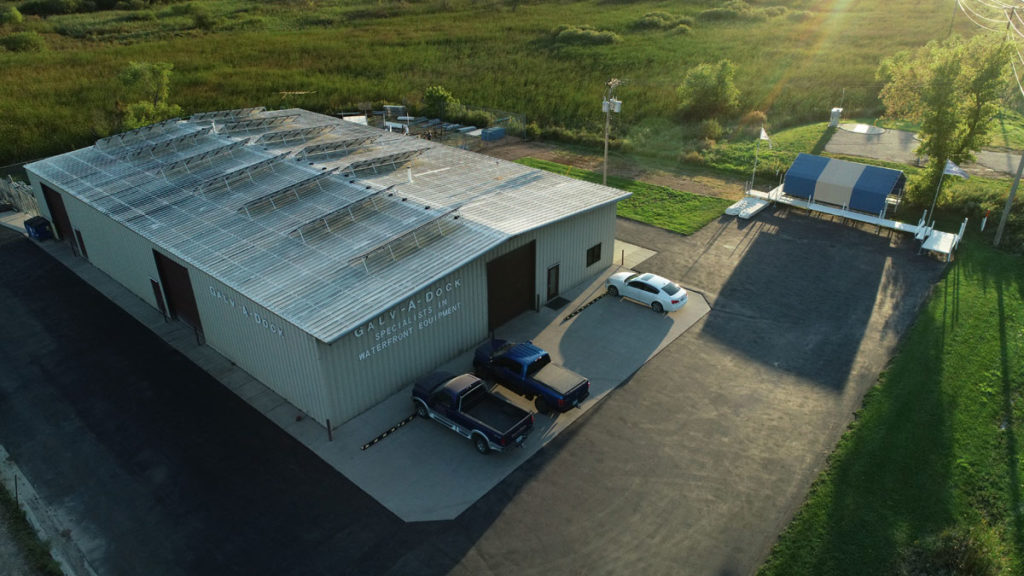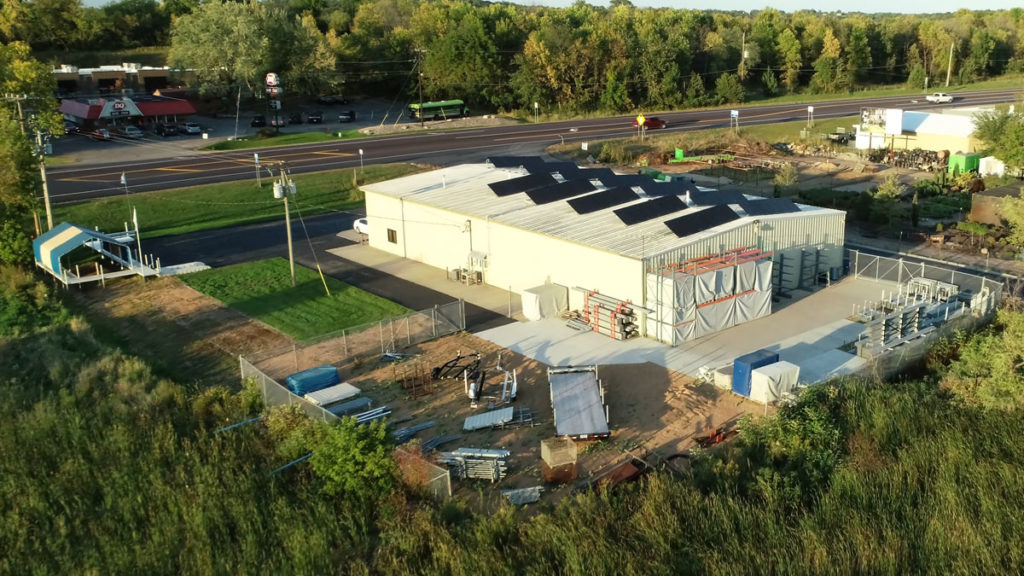 Galv-A-Dock was designed from over 50 years' experience of personally installing various docks as well as using the dock with various lake activities. With the dock installers in mind, Galv-A-Dock was designed to have a user-friendly method for installation and removal, being done all above the water and keeping the weight of each component (25#'s to 73#'s) reasonable to handle. Additional factors taken into consideration when designing Galv-A-Dock include being user-friendly for tying boats to the dock, comfortable to bare feet as well as aesthetically appealing to the eye. We spent considerable time designing the Galv-A-Dock system to offer the best in all of those factors addressed above. Our company's personal experience installing thousands of docks has led us to scrutinize what works well and what doesn't. Also, living on Lake Minnetonka and wanting to use the lake to its fullest advantage had us searching for the longest lasting, most durable materials available, with the intent to offer the best product a customer would want (aesthetically appealing, stable when walking on, user-friendly for the boats as well as the boaters, easy to install and remove along with the comfort in knowing that the dock will withstand mother nature's severest high wind storms).
Galv-A-Dock was introduced in 1972. To date, there has been no structural dock damage from high wind and waves that other lightweight aluminum docks have unfortunately experienced. Waterfront Specialties, the manufacturer of Galv-A-Dock, is the leader in innovative ideas and the first to offer a totally maintenance-free dock system since the inception of the one-piece molded plastic decking in 1994. We have expanded further with offering 2 different molded dock bumpers, pole protectors, bench and dock locker box, all being 100% totally maintenance-free.
What sets Waterfront Specialties Inc. (WSI) above the rest?
WSI is the first and still only dock manufacturer that offers all user-friendly one-piece molded decking, bench, dock bumpers, and pole protectors, with no exposed edges or bolts that extruded plastic components require in assembly of their plastic decks, such as the Titan or Brock Decks.
 WSI is the first company to offer 100% Hot-Dipped Galvanized light weight high strength tubular steel framework, which is needed for those times when added stress is applied to the dock from strong winds as well as during dock removal. The greatest advantage of steel over the alterative of lightweight softer aluminum metal is the added strength when needed.
Galv-A-Dock being the first and only dock system with an alternative over the water steel framework boathouse cover that has proven to withstand the strongest storms. While some companies today are trying to mimic the Galv-A-Dock boathouse by offering Aluminum boathouse framework, the result has been a disaster after high wind storms for both the customer and the customers homeowners insurance company.
Galv-A-Dock multiple accessories (2 different Dock Bumpers, Pole protectors, 8' long Bench, Paddleboard Rack, Dock Locker Box, 16' Tall Flag Pole) utilize the high strength steel tubular dock framework by overhanging the water and not taking up decking surface for our accessories.
All the Galv-A-Dock fasteners are lubricated with a specially formulated product that requires additional time to apply it to each fastener, but in return will outlast the anti-seize lubricants that other dock companies use, giving the dock installers a user-friendly fastener for easy adjustment for many years.
Waterfront Specialties has spent many years producing the state-of-the-art Design-a-Dock program that has more to offer than all other dock companies design programs combined. Within minutes, the design-a-dock software can produce a detailed dock diagram and quotation. Another popular feature is the installer's diagram that details the vertical pipe lengths at each location and a components list that describes where each part is included in the assembly of the dock.
Waterfront Specialties is an innovative leader in dock industry and has set the standard for all other docks to try and match up to.