Galv-A-Dock Bench and Ladder
The Galv-A-Dock 8' Long Bench offers a comfortable seating area for a group of friends to congregate. The bench hangs over the water so it does not take up any decking area. The 8′ long molded plastic seating surface is comfortable and cool to the touch and has no sharp edges. Other companies extruded plastic bench boards have a sharp edge from the boards being cut to specific length. The Galv-A-Dock bench has no metal or bolts exposed that could cause a burn from excessive heat buildup from the sun. The bench is structurally designed to protrude over the water.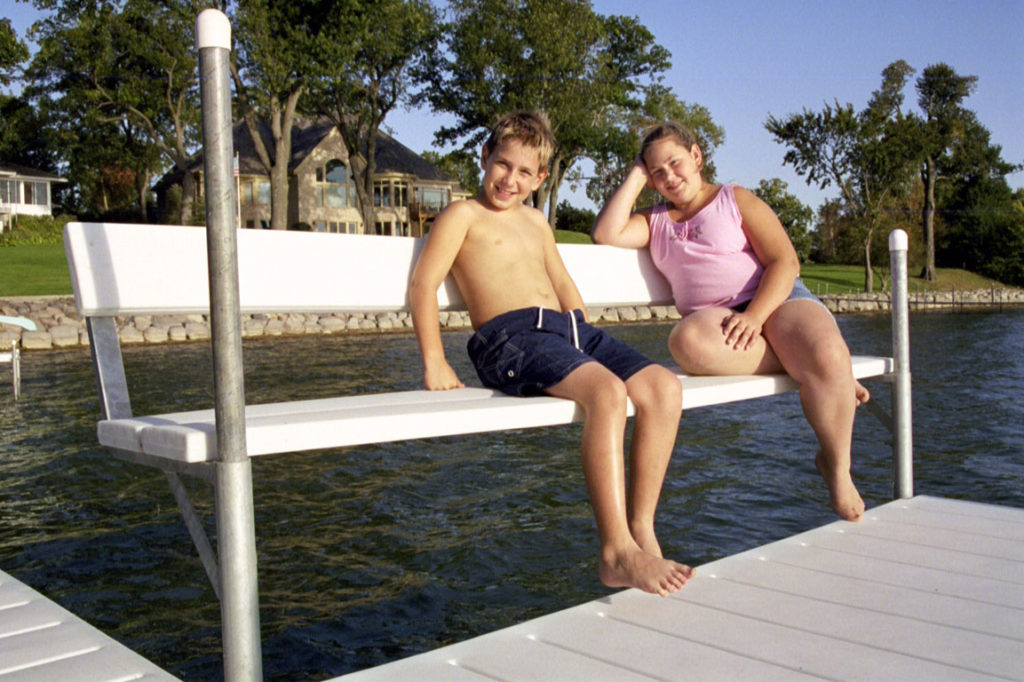 The Galv-A-Dock Four-Step Ladder is a one-piece, hot-dipped galvanized ladder with steps that are ergonomically designed for foot comfort and maximum foot contact to reduce the possibility of slipping when climbing out of the lake. The ladder rungs are round and protrude with 18″ arch above the dock surface for added comfort and a secure feeling when climbing out of the water.